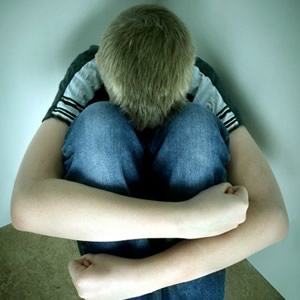 1999 Georgia Laws, H.B. 84, Chap. 282 (O.C.G.A. § 20-2-751.4 and O.C.G.A. § 20-2-751.5.) Requires the implementation of a character education program at http://mysonmatters.org/administrator/index.php?option=com_contentall grade levels that is to include methods of discouraging bullying and violent acts against fellow students. Adds razor blade to the definition of weapon.
2010 - Georgia Updates with SB 250 - The law goes from a solid B to an A++
Governor Sonny Perdue signed Senate Bill 250 into law, which includes language authored by State Representative Mike Jacobs (R-Atlanta) that strengthens Georgia's anti bullying law.
Senate Bill 250
ENTITLED 
AN ACT
To amend Chapter 2 of Title 20 of the Official Code of Georgia Annotated, relating to elementary and secondary education, so as to revise provisions relating to unlawful disruption of or interference with the operation of public schools or public school buses; to expand the definition of "bullying"; to provide for legislative findings; to provide that a student can be reassigned to another school for the purpose of separating such student from his or her bullying victim; to direct the Department of Education to develop a model policy regarding bullying; to provide that a mental state of knowledge, intention, or recklessness shall be an element of such offense; to provide for an effective date and for applicability; to repeal conflicting laws; and for other purposes.
BE IT ENACTED BY THE GENERAL ASSEMBLY OF GEORGIA:
SECTION 1. It is the intent of the
General Assembly that the model policy regarding bullying that is required to be promulgated by the Department of Education under this Act shall be utilized as a resource for the benefit of local school systems and shall not be used as a definition of the exclusive applicable standard of care in any civil or administrative action.
SECTION 2. Chapter 2 of Title 20 of the Official Code of Georgia Annotated, relating to elementary and secondary education, is amended by revising Code Section 20-2-751.4, relating to policies prohibiting bullying, as follows: 
"20-2-751.4. 
(a) As used in this Code section, the term 'bullying' means an act which occurs on school property, on school vehicles, at designated school bus stops, or at school related functions or activities, or by use of data or software that is accessed through a computer, computer system, computer network, or other electronic technology of a local school system, that is: 
(1) Any willful attempt or threat to inflict injury on another person, when accompanied by an apparent present ability to do so; or 
(2) Any intentional display of force such as would give the victim reason to fear or expect immediate bodily harm; or 
(3) Any intentional written, verbal, or physical act, which a reasonable person would perceive as being intended to threaten, harass, or intimidate, that: 
(A) Causes another person substantial physical harm within the meaning of Code Section 16-5-23.1 or visible bodily harm as such term is defined in Code Section 16-5-23.1; 
(B) Has the effect of substantially interfering with a student's education; 
(C) Is so severe, persistent, or pervasive that it creates an intimidating or threatening
educational environment; or 
(D) Has the effect of substantially disrupting the orderly operation of the school. 
(b) No later than August 1, 2011: 
(1) Each local board of education shall adopt policies, applicable to students in grades six through 12, that prohibit a policy that prohibits bullying of a student by another student and shall require such prohibition to be included in the student code of conduct for middle and high schools in that school system.; 
(2) Each local Local board policies policy shall require that, upon a finding by the disciplinary hearing officer, panel, or tribunal of school officials provided for in this subpart that a student in grades six through 12 has committed the offense of bullying for the third time in a school year, such student shall be assigned to an alternative school.; 
(3) Each local board of education shall establish and